Electroline is being honored as a Diamond Technology Reviews High-Score Recipient
Montreal, Canada — October, 21, 2013 — Electroline announces the release of its 3rd Generation of Wi-Fi over DOCSIS 3.0 platform, a scalable and powerful wireless device supporting multi-application solutions. Carrying data over a DOCSIS® 3.0 backhaul, this cost effective platform can support fixed, nomad or mobile data transfer. At a time, where cable operators are looking for footprint expansion, and creation of a reliability for cellular network data off-load, the AQIII helps migrate capital expenses to "revenue generating" Wi-Fi Hotspots, but simultaneously adding DOCSIS® 3.0 network monitoring elements that can provide valuable RF metrics. In a extremely low uplink data transfer environment, a powerful outdoor transmitter makes Wireless TV a feasible, ready to deploy solution. AQIII, enabled by its scalability, software configurable, high transmit power Wi-Fi radio, allows for wider coverage range, higher reliability and superior data rates. Its smart dynamic channel selection feature optimizes the
interference mitigation and allows for high overall network efficiency. AQIII's easy deployment, detailed network management tools, modularity, scalability offers a remarkable cost/performance ranking. The AeroQAM product will be displayed at the SCTE Cable-Tec Expo® in Atlanta, Georgia, booth number 1332.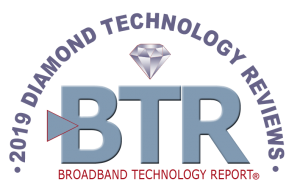 We are pleased to announce that Electroline's ERN (Fiber Deep Reverse Node) & AQ4 (Weatherproof, Temperature Hardened Cable Modem DOCSIS / EuroDOCSIS 3.0 & 3.1) are being honored as a Diamond Technology Reviews…
Read More