Electroline Chairman Appoints New President
Electroline Chairman Appoints New President
Montreal, Quebec — January 20, 2009 — Electroline Equipment Inc. announced that Kevin Chen, Chairman of the Board, has appointed Winston Rodrigues as President of the company. Winston replaces John Vincent who resigned late last year.
Prior to his appointment as president, Winston was VP of Operations for Electroline, serving in that capacity for approximately 7 years. Kevin Chen said: "Winston's experience in directing an efficient manufacturing organization and his intimate knowledge of all aspects of the company makes him the perfect choice for Electroline at the point in time."
Winston commented: "I am excited about this new roll and anticipate Electroline's continued success as a valued supplier to the HFC Marketplace. We have a dedicated staff with lots of ideas and there are some great new products on the horizon. Be on the lookout for some announcements in the near future."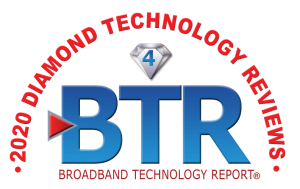 Electroline Equipment Inc. AQ4 – Hardened Outdoor DOCSIS 3.1 Modem and Gateway – 4 Diamonds The AQ4 series rugged cable modem is DOCSIS 3.1 and EuroDOCSIS 3.1 compliant and is weatherproof and…
Read More