Enhanced Status Monitoring Features Electroline Continues Transponder Innovation
Montreal, Canada — November 11, 2011 — Electroline was the first to bring to market a new paradigm for status monitoring transponders when it first offered the model series DHT-PS almost a decade ago. The DHT-PS was the first to use the DOCSIS® platform for the command and control channel to report performance and status of distribution network equipment such as standby power supplies and nodes. This eliminated the need to purchase, install and maintain specialized equipment in the headend to support legacy status monitoring implementation.
Electroline continues its innovation by developing new enhanced functionality that is downloadable into existing deployed transponders. Jay Staiger, vice president of product management stated: "These transponders are upgradable and provide additional utility for the network operating staff. Electroline also makes it easy to deploy by providing adaptors to existing battery sensing cables eliminating the need to buy and rewire batteries." The new features enable easier adaptation of the Electroline status monitor transponder to existing power supplies, as well as newly deployed equipment. Available as an embedded or external universal transponder, it is the most cost effective solution from an initial deployment and cost of ownership prospective.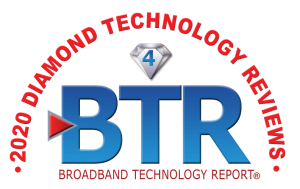 Electroline Equipment Inc. AQ4 – Hardened Outdoor DOCSIS 3.1 Modem and Gateway – 4 Diamonds The AQ4 series rugged cable modem is DOCSIS 3.1 and EuroDOCSIS 3.1 compliant and is weatherproof and…
Read More