A new MultiMedia Drop Amplifier Offered byElectroline
Montreal, Canada — October 28, 2009 — A new multimedia drop amplifier, dubbed the EDA-2400MM, is being offered by Electroline Equipment Inc. The product has 4 outputs to feed entertainment terminals distributed in the subscriber's premises plus a fifth output port to feed a Multimedia Terminal Adaptor (MTA) that has built in battery backup. The fifth port is completely passive and will continue to pass communication signals and facilitate continued operation of the MTA even during a power outage.
The drop amplifier product line has long been recognized as the benchmark for high quality and high performance. The EDA- 2400MM is just another example of Electroline's innovation and ability to develop products that enhance the quality of service provided by the network operator to subscribers.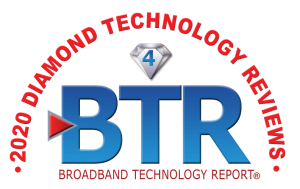 Electroline Equipment Inc. AQ4 – Hardened Outdoor DOCSIS 3.1 Modem and Gateway – 4 Diamonds The AQ4 series rugged cable modem is DOCSIS 3.1 and EuroDOCSIS 3.1 compliant and is weatherproof and…
Read More