New Inductee to the Electroline ClearPath Hall of Fame
Liwest Cable Media GmbH, Ing. Tom Weber Awarded
Anjou, Canada — April, 10, 2010 — Electroline Equipment Inc. is proud to welcome Ing. Tom Weber and Liwest Cable Media GmbH, Linz, Austria into the ClearPath Hall of Fame.
Liwest purchased the ClearPATH return system ingress and noise management system and has been using it on a daily basis for over 7 years. Tom Weber was instrumental during the installation and integration of ClearPATH into Liwest's daily operations and continues to expand and streamline their processes. When asked about ClearPATH, Tom responded: "Of course we like it. We use it every day"
ClearPATH is a system of software and hardware tools to help cable network operators maintain the Quality of Service (QOS) for their subscribers by identifying degradation typically occurring in the return path of their networks. Using ClearPATH significantly reduces the Mean Time To Repair (MTTR), which results in minimizing and in many cases eliminating the impact of return path ingress and noise events.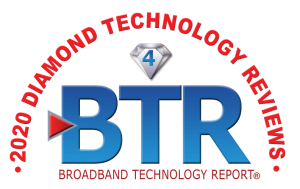 Electroline Equipment Inc. AQ4 – Hardened Outdoor DOCSIS 3.1 Modem and Gateway – 4 Diamonds The AQ4 series rugged cable modem is DOCSIS 3.1 and EuroDOCSIS 3.1 compliant and is weatherproof and…
Read More