New RFoG Receiver — It is a "DeepDiver"
New RFoG Receiver — It is a "DeepDiver"
Anjou, QC, Canada — October 27, 2009, — A new optical receiver module is being offered by Electroline Equipment Inc that is designed to optimize the performance of RF over Glass (RFoG) access networks. It is a "DeepDiving" receiver which means it will operate at optical input levels as low as -27dBm and also provide excellent signal to noise performance. The module is part of the ELink Optical Platform and is on display in the Electroline Booth (number 5053) at the Society of Cable Telecommunications Engineers, Cable Tech Expo, in Denver.
Electroline has a complete complement of RFoG products that can stand alone to deliver communication services to residences or businesses. The product line is compatible with, and can be overlaid on, existing xPON networks. Alternatively, xPON can be added to an RFoG deployment to supplement the need to add new service as demand increases in the future.
Questions can be directed to Electroline representatives by telephone at +1 (514) 374-6335 or by e-mail at
. More information can be found on the web at https://electroline.com/.
About Electroline Equipment Inc.
With over 50 years experience designing and manufacturing products for HFC and Fiber to the Home Networks, Electroline Equipment Inc. is a leading international provider of broadband solutions including DOCSIS and Euro-DOCSIS based status monitoring transponders and temperature hardened cable modems, optical transmission products, addressable tap systems, return path ingress management technology, drop amplifiers, and passive CATV devices.
DOCSIS is a trademark of Cable Television Laboratories, Inc.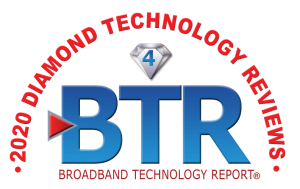 Electroline Equipment Inc. AQ4 – Hardened Outdoor DOCSIS 3.1 Modem and Gateway – 4 Diamonds The AQ4 series rugged cable modem is DOCSIS 3.1 and EuroDOCSIS 3.1 compliant and is weatherproof and…
Read More