Video QOS Monitor from Electroline Temperature and Environmentally Hardened
Montreal, Canada — November 14, 2011 — Electroline specializes in the design and supply of remote monitoring and management solutions that are built on a DOCSIS modem platform. The model DVM7500 will continuously scan all digital channels being transported on an HFC network's coaxial segments and will report, to the OSS, impairments that can impact the subscriber's quality of service. It monitors both the RF performance of the access network, but also can dive into the MPEG transport stream to catch things that really impact the service quality experienced by the subscriber.
The DVM can be installed strategically at many points around the coaxial network and even at the subscriber premises to aid the maintenance staff in localizing the root cause of network degradations. Like other Electroline monitoring products, it is environmentally hardened, is built on a DOCSIS 3.0 platform, integrates easily in back office systems and does not require separate communication facilities which steal RF spectrum from revenue generating services.
Jay Staiger, VP of Product Management said: "This product is unlike other monitor and probe products on the market because it is very affordable and can monitor multiple MPEG channels simultaneously. This enables a more real time view of the network's health."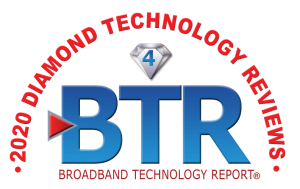 Electroline Equipment Inc. AQ4 – Hardened Outdoor DOCSIS 3.1 Modem and Gateway – 4 Diamonds The AQ4 series rugged cable modem is DOCSIS 3.1 and EuroDOCSIS 3.1 compliant and is weatherproof and…
Read More